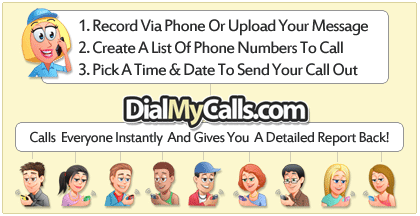 Dial My Calls is a personal calling system.
http://dialmycalls.com/
You can deliver a recorded message to parents and students without having to call each one individually. This service is free with a few limitations.
You record your message via phone or upload, enter contact information, and then decide which contacts get the message and when. Then you are able to sit back an enjoy your time away from the phone.